New Directions is an Information Technology and Digital Talent Solutions firm that provides our clients with a range of staffing services that include:  Hourly contracts, Direct Hire, and Contract Direct Hire.
For each client, we utilize our Agile Recruiting Methodology to customize a flexible search, screening, and engagement process for each client.  
Our well documented best-practices model ensures that you will find our service delivery simple and easy.   The result:  greater candidate options, saving valuable time, and a greater end result.
Oh, one more thing:  we're polite, friendly and we absolutely love what we do.  True!
For more information, contact us!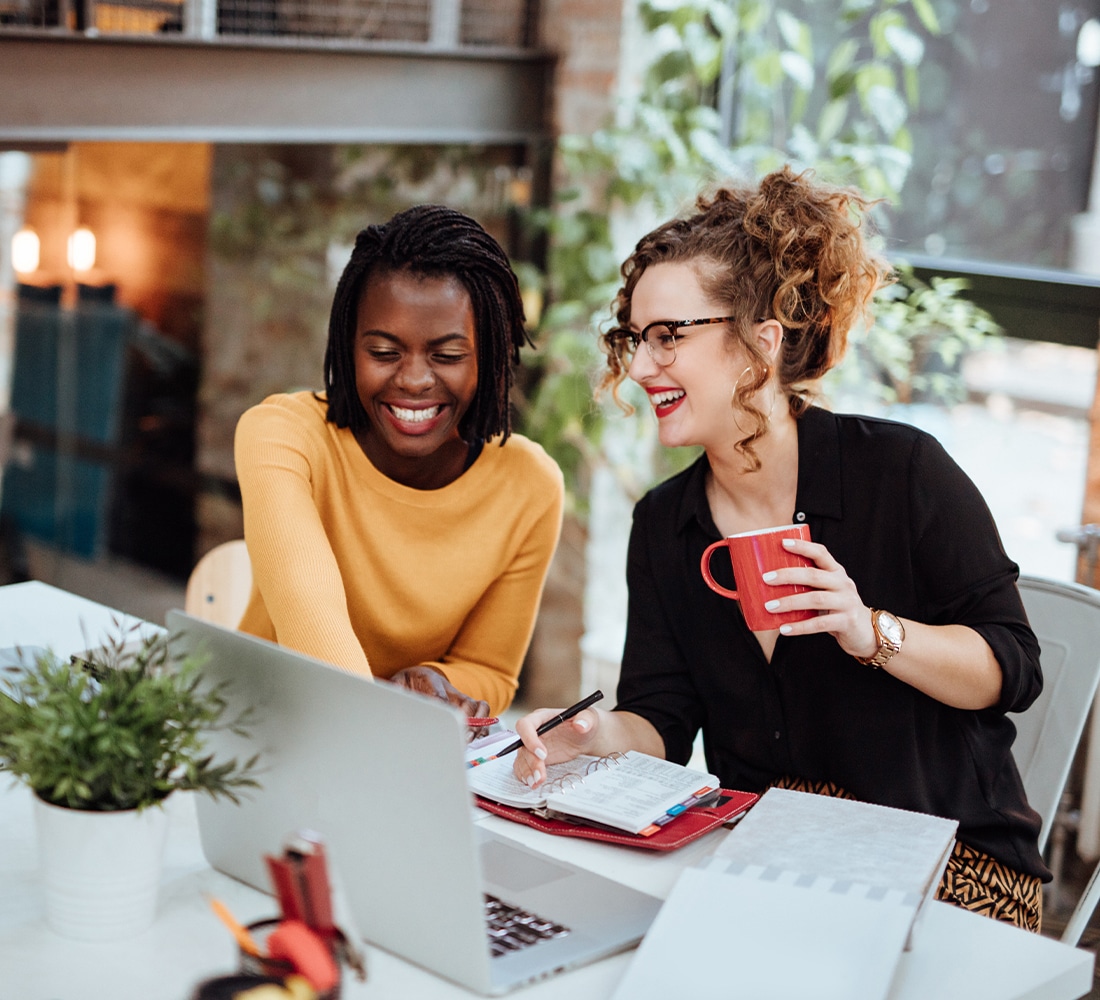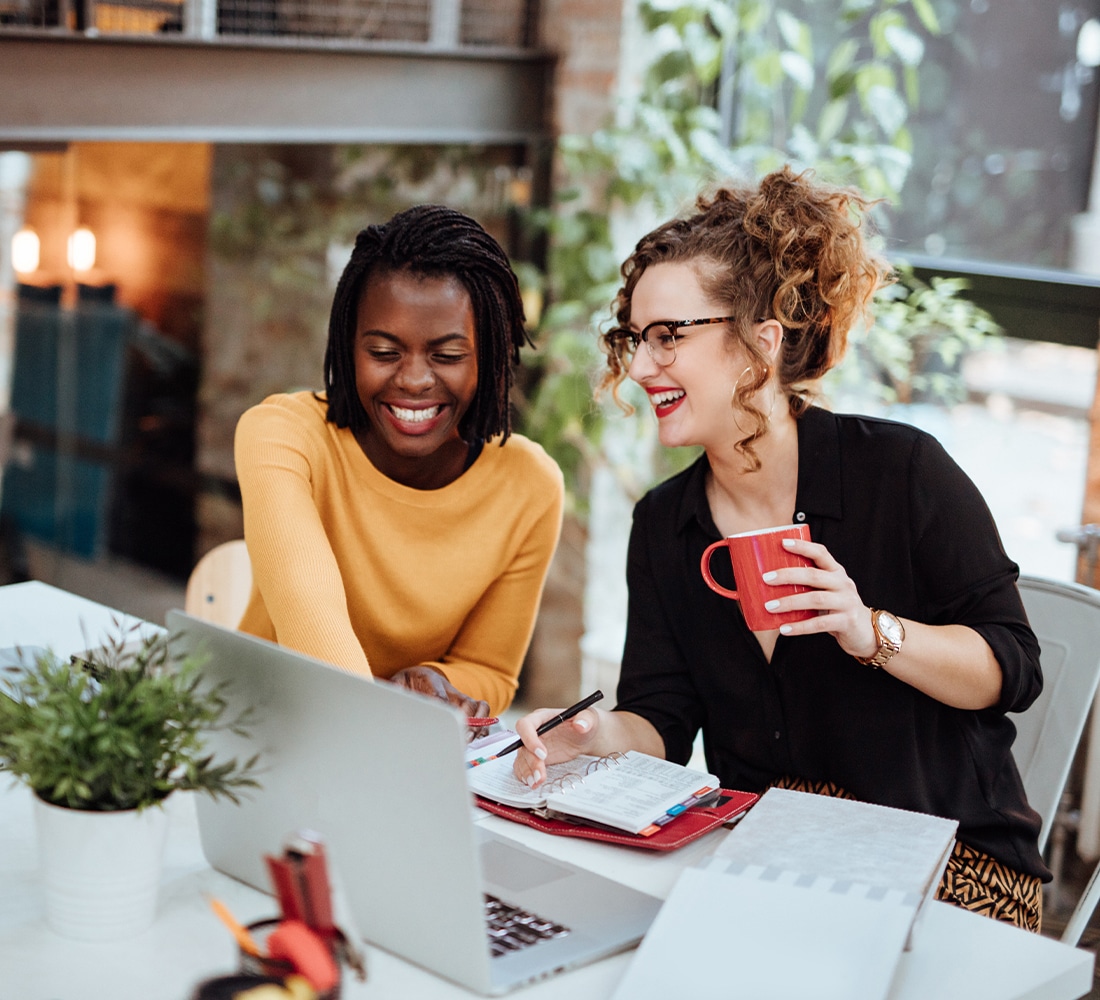 SQL Business Intelligence Architecture and Development – Consulting
New Directions was selected as a primary source vendor to provide consulting and traditional hire services to one of the fastest-growing health and wellness companies in the U.S.
Our recruiting and staffing services furnished critical architecture, development, and support that included: Internal applications around core business process management, collaboration, and business intelligence in a T-SQL, SSIS, and SSRS in SQL Server 2008/2012/2013 environments.
SAP – Supplier Network Planning – Advanced Planning Optimization – Consumer Products Industry – Contract
Faced with challenges related to SAP R/3 – ECC upgrades for both North American and European facilities and the implementation of module components, our client selected New Directions Data Group to be part of the business process team for supplier network planning and advanced planning optimization. New Directions consultants performed business process design, enterprise analysis, with a final business blueprint in an SAP advanced planning and optimization; supplier network planning; supply chain management, and demand planning environment.
Business Intelligence Implementation – Consulting
Our client, who is a nationally recognized leader in the healthcare industry, chose Business Objects as their enterprise-wide BI solution. Challenged with migrating from a functional legacy system to a robust Business Intelligence implementation, our client selected New Directions to furnish subject matter experts to assist in the management, implementation, and development of their Business Objects Business Intelligence initiative.
Technical Team Leads, Senior Data Warehouse and Informatica ETL Developers – Consulting and Traditional Hire Services
New Directions has been selected by a leading provider of healthcare services to provide data warehouse, technical architecture, technical team leadership, and high-level ETL development in a multiyear project that involves: Conversion of seventeen-year-old clinical, financial and claims front end systems to the Siemens Medical, Sorian Clinical Applications and migration and integration of legacy to Oracle 10g Data Warehouse project.
SAP HR/Payroll Business Systems Analysis – Contract
New Directions is providing development, long-term fixes, and high-level quality test plans relative to post-go-live payroll, tax, and benefits data by furnishing high-level assessments of quality assurance and testing processes relative to SAP HR and Payroll systems. Efforts include: Developing business process procedures (BPPs), flow process diagrams, and test-case gap analysis for SAP Payroll.
Director of Enterprise Data Architecture – SAP HANA – Traditional Hire Services
Engaged by one of the biggest brands in sports apparel, New Directions was successful in a nationwide search to identify a director of enterprise data architecture – SAP HANA to lead the company's migration of SAP BW 7.3 to SAP HANA and implement the SAP Data Services Platform.
Enterprise .NET Development – Consulting and Traditional Hire Services
New Directions has been selected as a primary partner for a fast-growing health and wellness company to provide staffing to their enterprise development team. New Directions' consultants are providing full SDLC from requirements gathering, architecture, development and support of internal tools for enterprise employees in a C#.NET, Visual Studio, XML, MVC 4 environment that includes: HTML/HTML5, CSS, Bootstrap, and JavaScript.
SAP ABAP HR Development – Adobe Interactive Forms – Workflow – Contract
New Directions is currently engaged with the implementation of Adobe Interactive Forms and Adobe Lifecycle Designer for various departmental personnel processes while interfacing with the SAP Workflow functionality and accelerating MSS/ESS integration. These forms will interface with a front-end system and include: New hires; personnel changes, terminations, etc.
SQL Database Administration – Consulting and Traditional Hire Services
New Directions was selected by one of the fastest-growing health and wellness companies to assist in building a team to manage SQL Server Databases during the implementation of a new Data Warehouse. New Directions consultants: Provide first-level support for SQL Server 2008/2012 database and reporting services servers, and company-developed and off-the-shelf applications.
Data Warehouse – ETL Implementation – Consulting and Traditional Hire Services
Our client is a well-known organization in the healthcare industry that is composed of five hospitals and a cardiovascular care institute. Ranked as one of Fortune Magazine's top 100 Best Companies to Work For, they offer a wide range of services including a comprehensive cancer program, pediatric services, addiction treatment, outpatient services, rehabilitation, and home care.
Seeking to enhance their overall business intelligence and data warehouse processing, our client selected New Directions Data Group to develop ETL routines to extract, transform and load data from source to the staging tables and then to the data warehouse.
Project Management – Traditional Hire Services
As one of the largest entertainment companies in North America, our client selected New Directions to staff a multiphase Oracle upgrade to 11i. New Directions was successful in engaging a project management team to: Develop and manage project plans structured around system development methodologies; and manage relationships with tool vendors and other consultants for the successful execution of the project.
Enterprise Business Analysis – Consulting
Challenged with issues related to third party and integration into Oracle Enterprise Platforms, New Directions was selected to deliver consultants who would provide Business Analysis for i2 integration into Oracle Supply Chain. Our consultants successfully defined requirements and architectural design for SCM and Procurement to integrate i2 and Oracle platforms.
SAP Implementation – Human Resources, Payroll, Time
Challenged with the enterprise-wide implementation of SAP, our client selected New Directions to assist in their enterprise-wide SAP initiatives that include human resources (HR), personnel administration (PA), organizational management (OM), payroll (PY), time (TM), production planning (PP), material management (MM) and environmental health and safety.
New Directions consultants assisted in this multiyear initiative that is redesigning our clients' relevant business processes through implementing an integrated human resources and payroll system.
JavaScript (jQuery) Programmers – Consulting Services
Our client, a worldwide recognized leader in its field, embarked on a multi-year project to enhance existing web-based enterprise applications. New Directions has been highly successful in building a team of front end JavaScript developers who: Interface with internal clients to develop technical specifications for JavaScript (jQuery) based business intelligence and reporting requirements in: JavaScript (jQuery or MooTools), AJAX, PHP, JSON Rest, XHTML, Perl, CSS, SQL technical environment.
Enterprise Business Intelligence Manager – Traditional Hire Services
Selected by the parent of one of the most well-known apparel brands, New Directions successfully engaged a business-critical role for a business intelligence manager who has responsibility for: Managerial and technical expertise to all business intelligence and enterprise data warehouse projects & business teams; all enterprise Business Intelligence application architecture; and leading a team of BI, data quality, and data integration developers.
User Experience Development – Consulting Services
As a primary partner to this world-renown client for nearly a decade, New Directions is supporting one of the largest online learning applications of its kind. New Directions consultants are providing user experience and user interface developers who: Plan, design, code, and test user workflows, behaviors, and interfaces of web-based responsive applications in a JavaScript, jQuery, HTML5, CSS3 environment.